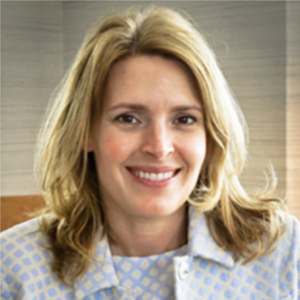 Amy L. Kennedy, Education Director of The Kennedy Forum, provides consultation services that emphasize evidence-based research and programming to facilitate policy change in the areas of education and mental health.
Amy serves on the boards of Mental Health America, a leading national advocacy organization; Parity.org, which promotes gender parity at the highest levels of business; and Interaxon, a mental health technology company. She is an advisory board member of Set To Go, a JED program helping teens transition from high school to college and adulthood with special emphasis on mental wellness and emotional preparedness, and Brain Futures. Amy also serves as an advisor to 7 Cups, an online peer support network, and Effective School Solutions, an in-district provider of clinical services to students aged pre-school through 12th grade.
A New Jersey native, Amy has had a lifelong interest in education policy, practice, and politics. An educator by training, she has over 15 years of experience working in public schools in New Jersey and Pennsylvania. Her experiences as a teacher and as a mother of five propel her efforts and advocacy around social-emotional learning and mental wellness for children and adolescents. Amy's research interests include the early identification and intervention of mental health concerns in children, the use of brain fitness tools and mindfulness within schools, and the development of prevention programs.
Amy holds a Bachelor of Science in Elementary Education from Pennsylvania State University and a Master of Science in Environmental Education from Nova Southeastern University. She and her husband, former Congressman Patrick J. Kennedy, live in southern New Jersey.