Guest blog by David Liu, President and COO of Quartet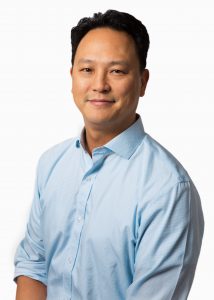 Our health care system causes millions of people with mental health conditions to suffer.
Sound extreme? Not when you consider that 42 million people in our country live with co-occurring physical and mental health conditions and that 60 percent do not get support for the latter. Our health care system blatantly ignores the fact that we are whole people, instead stubbornly treating mind and body through separate care pathways.
I am astonished that, despite the incredible pace of medical advancement in the past ten years, we have allowed health care to lag behind in such harmful ways. People are suffering due to ineffective treatment, unnecessary hospitalizations, and, consequently, diminished quality of life.
The health care system is also hurting providers. They are filing paperwork and checking boxes all day, and updating medical records on what should be well-deserved nights and weekends off. This pain is felt especially in primary care, where providers regularly have to cram complex chronic disease management into seven-minute appointments.
No one wins when this is our reality. It is time we employ user-centered technology to support providers and to bridge this fundamental, harmful gap in our health care system. We see that this is a real possibility in our work at Quartet.
At Quartet, we partner with health systems and insurers to deliver integrated mental and physical health care to the people they serve. This helps to improve people's health and, in turn, helps our partners save money and better utilize their finite resources.
How do we do this? Quartet uses algorithms to proactively identify patients who are in need of care for underlying, untreated mental health conditions. We leverage data to identify gaps in access to mental health services – this is where we can be most effective in getting people the right care. With our platform and technology, we can be up and running in a new market within weeks, working with providers to deliver the right mental health care solutions to patients based on what is likely to work for their needs. We then create a virtual collaborative care experience for our health care providers to support their patients' care.
This approach is changing lives. Dave, a patient in Pittsburgh, underwent surgery to repair an aneurysm and a triple bypass. He did not anticipate how recovery would wear on him. He stopped doing what he loved: repairing clocks. He was worried about work, finances, his health – and it all triggered a deep depression.
Quartet's algorithm predicted that he had a high risk for a mental health condition and worked with his doctor to connect him to a mental health counselor. With the right collaborative support, Dave was able to manage the depression and his physical health. Like so many of us, he just wanted to do what he loves and not be burdened by the consequences of his health condition. With the right treatment, he was able to get back to his hobbies and his life.
Quartet kicked off 2018 with the announcement of our Series C funding round, raising an additional $40 million to expand into new markets and to build our team. With this funding —secured because we were able to demonstrate the immense power of scaled data insights and technology and its impact on the integration of mental and physical health —Quartet will be able to help more people like Dave.
This year, we are also excited to embark on a partnership with Horizon Blue Cross Blue Shield of New Jersey, one of the largest health insurers in the state. We are serving their members by helping patients overcome significant barriers to mental health care access.
There are significant opportunities for technology to pick up momentum in health care and to close gaps that contribute to undue suffering. We have to tackle these in the right way – aggressively – to deliver a health care experience that is proactive instead of reactive, efficient instead of wasteful, and that delivers real, positive outcomes.
We at Quartet are excited for the year ahead. Working together, we can help providers focus on what they do best – caring for patients – and we will get people across the country connected to the personalized care for physical and mental health they need, so they can lead healthy and happy lives.