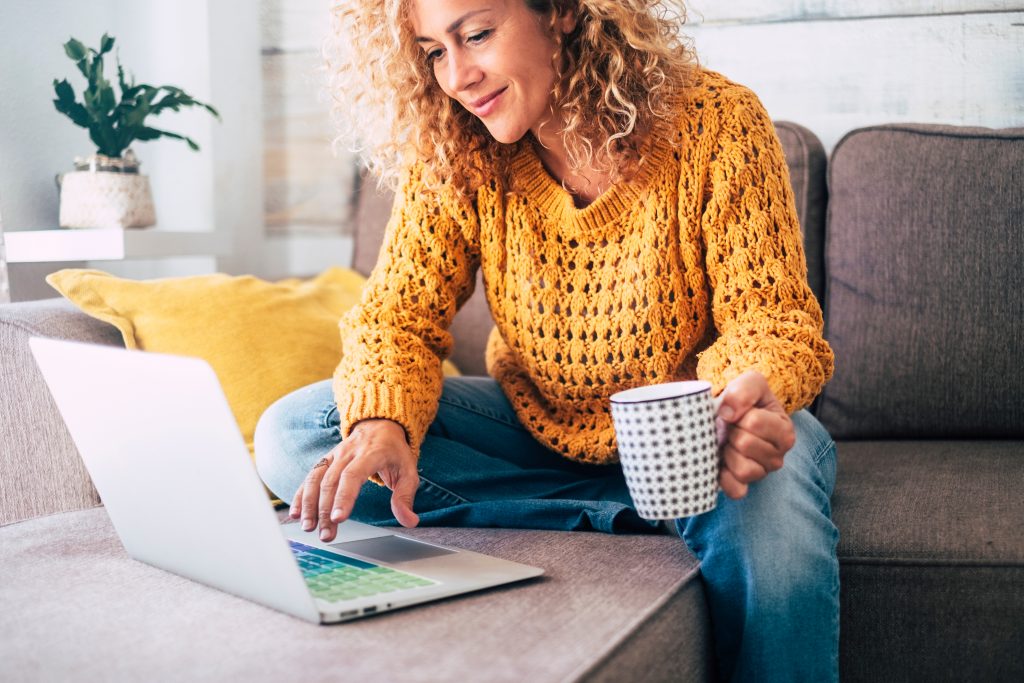 Guest blog by Allison Ostrowsky — VP Care Options, and Charissa Qian  — Strategic Partnerships, Quartet Health
At Quartet, we know that mental health care isn't one size fits all. Some people prefer to talk with a mental health provider, others prefer to use digital programs, and some people like a mix of both. Now, as always, we aim to match people to care based on their needs and preferences ensuring they are getting the best possible care for them. Our vision is that one day, no matter how they prefer to get care, every person with a mental health condition will get the care they need quickly and easily. That's why we work hard to give people a variety of options to get quality mental health care. Today we are proud to announce a new option: patients referred to care through Quartet can now engage in SilverCloud Health's computerized cognitive behavioral therapy (cCBT) program.
Quartet is excited to partner with SilverCloud to offer people self-guided mental health programs that can be accessed at any time, anywhere, from the convenience of one's smartphone, smartwatch, tablet, or computer. This is particularly useful for people who have limited transportation options or fear the stigma of in-person care. SilverCloud's self-guided mental health programs provide customized options to treat more than ten specific conditions including anxiety, depression, chronic stress, grief, and loss.
Research has shown that there's a direct link between quality mental health care and better health outcomes. Unfortunately, accessing quality mental health care in the U.S. can be incredibly difficult because of a shortage of mental health providers. According to a study in the American Journal of Preventive Medicine, 65% of non-metropolitan counties in the United States lack a psychiatrist, and nearly 50% of non-metropolitan counties lack a psychologist. As of late 2019, only six states could meet more than 40% of the demand for mental health services. And this was before the COVID-19 pandemic.
With the coronavirus pandemic entering its seventh month, mental health conditions in the U.S. are skyrocketing. According to a survey from the Kaiser Family Foundation in April, 45% of survey respondents reported that the coronavirus negatively impacted their mental health, up from 32% the month prior. Anxiety, depression, grief, and loss are just some of the mental health conditions people may be experiencing.
At Quartet, we knew we needed to find more options for people to get the mental health care they need quickly and easily, and SilverCloud offers a great way to get them that care immediately, without having to wait days or weeks for an appointment with a provider. Plus, for many patients, digital mental health care services are as clinically effective as similar face-to-face care options. In one recent study, 65% of patients who used SilverCloud showed a significant reduction in symptoms as well as long-term improvement in their health over 12 months.
In the wake of COVID-19, making mental health care easier to access has never been more important. Offering patients a range of care options that meet their needs, whether that's in-person or virtual care with a provider or digital therapeutics, only increases their chances of success. We're especially excited so soon after the expansion of our partnership with Centene, as this brings mental health care to patients in 32 states! With ongoing isolation, rising economic anxiety, and stress, patients need mental health support they can access quickly, easily, and safely in their own homes.
We care deeply about people with mental health conditions and are committed to getting them the care they need. With this national partnership, our patients can use SilverCloud anytime, anywhere to get mental health treatment. This brings us one step closer to making sure every patient gets the care they deserve.